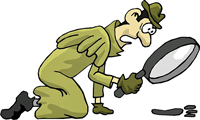 Hello and welcome to 'Modulo – The big Picture' – a series of 'modules' that build into an exploration of God and Christianity, which many people find gives life meaning.
You can do Modulo on your own, but it's better in a small group so you can share the bit of knowledge you each have.
If you're a newcomer to Christianity, or would like a revision, we recommend you start with Module 0 in order to create a Firm Foundation. It provides answers to basic questions beginning with "Does God exist?"
Alternatively, if you know the basics of Christianity or have already done 'Modulo – The Basics', you can skip Module 0 and go straight to Module 1, which includes a short revision so we all start from the same base.
You can use Modulo in a traditional way by reading through the sections first, then discussing the points raised using your own questions (or the sample ones provided at the end of the Module), or you might prefer to do it in a more informal way, possibly using the text to prompt your own discussion – whatever suites you. If you decide to read it, you might like to share the reading between your group members to help get everyone involved.
Each Module is divided into several parts, the first part (numbered /0) gives an Introduction, whilst the rest of each Module is numbered /1, /2, etc to explore the topic in detail. Sample questions and answers are provided to help you think about it and compare the points made in the Modules with your own life today. If you're in a group, you may like to use these questions as well as exploring your own questions as well.
(Return to top)