.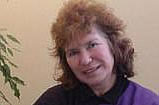 Village Agents' were set up to help older people gain access to information about services.
So what are they? What do they do? Who is ours?
'Village and Community Agents' are local people employed on a part-time basis to become a trusted community member and resource. The network extensively with Parish Councillors, Community Nurses, Police Community Support Officers, social group organisers, transport providers, religious groups, etc.
The idea is that they should become known in their community and so receive 'referrals'.
They can make home visits and provide high quality information, enabling direct access to a wide range of services. They informally carry out a wide range of checks related to: safety in the home (eg: smoke alarms and falls prevention), benefit entitlement, and energy efficiency. Their visit is followed-up where necessary by experts who provide specialist information, advice and services.
Their objectives include helping older people:
* Feel more secure and have a better quality of life
* Gain access to information to make informed decisions
* Receive services to keep them independent in their home
* Influence future service provision