People - Churchwardens
.

The Ministry Team serves the whole of the Benefice, which comprises 9 parishes with 9 churches. It comprises the Rector, 3 Associate Priests, 2 'Readers', 2 'Lay Pastors' and several regular members of the congregation.

For details of Dymock's officers, click here: Priests, Readers, Lay Pastors, Churchwardens, PCC Appointees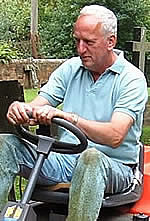 Mr Tony Eagle has been married to Denise for 13 years and they've both lived in Dymock for over 26 years. Together they run the family business of air conditioning and allied services. His biggest passion is the Churchyard, with hours spent with his gang of helpers ensuring that it's always well groomed. Tony is also an active member of the civil Parish Council and devotes much of his spare time to various village projects. (Return to top)
.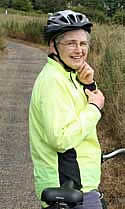 Mrs Chris May and her husband Bob (Our Organist and Choirmaster) have been married since 1977.  They moved to Dymock with their children Jonathan and Caroline in 1992. Chris trained as a Home Economics/Textiles teacher in 1970 and spent the majority of her teaching career at St. Mary's Roman Catholic High School in Hereford, before retiring fully in 2012.

Chris helps regularly at 'Pilgrims' at Western Way Chapel on a Monday evening. She is area organiser for the Gloucestershire Historic Churches Trust and is a member of the Deanery and Diocesan Synods. Out of Dymock, Chris is secretary and treasurer of Gloucestershire Weavers, Spinners and Dyers based at Norton near Tewkesbury. (Return to top)