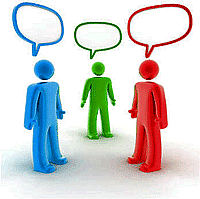 Hello and welcome to Modulo – a series of 'Modules' that build into an explanation of Christianity, which many find gives life meaning.
The Essentials:
just uses a shorter form of Modules 1 and 2 – which is sufficient if you only want to explore the basics.
The Big Picture:
has more detail and more modules, so is designed for those who like to know more.
Sample questions and answers are provided in both options to help you think about it and compare the points made with your own life, and you can of course explore your own questions too.
You can use Modulo on your own but it's better in a group where you can learn from each other. Your local church may have a group you can join, or you can form your own group with friends or relatives, meeting in someone's home, a hall, a pub, a coffee bar, etc - this is also your choice. An informal meeting over a meal or refreshments is best as it helps promote the sharing of ideas and the bit of knowledge we've each been given.
As well as the on-screen introductions, every page is provided in PDF format so you can click on it to print it out if you would like a paper copy.